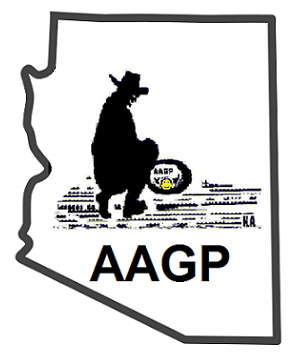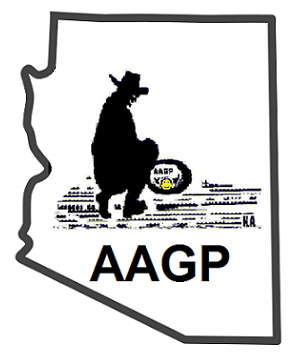 Arizona Association of Gold Prospectors

AAGP CHRISTMAS CLUB GOLD DIG
FOR AAGP MEMBERS ONLY!
---
DECEMBER 2022 CHRISTMAS DIG
DATE: December 11, 2022

Time left to sign up for the Dig:




LOCATION: MORRISTOWN/WICKENBURG AREA

PARTICIPATION COST:

FREE FOR ALL CURRENT AAGP MEMBERS!
NON-MEMBERS ARE NOT ALLOWED TO ATTEND!
PARKING PROVIDED AT THE DIG SITE
---
AAGP Christmas Club Gold Dig
GREAT FOOD FUN AND GOLD!

That's what we are planning to have plenty of at the AAGP Christmas Club GOLD Dig! All members will participate in finding GOLD and having fun! Everyone gets to help find the GOLD as each that brings more GOLD and plenty of happy faces at the end of the day! The AAGP Annual Christmas Common GOLD Dig, sponsored by the AAGP, the premier club for common digs, allows AAGP members to mingle and get to know their fellow members out on the claims. There will be lots of fun, food and GOLD!

YOU KEEP ALL THE GOLD YOU FIND!
AAGP members will put their prospecting skills to the test and also learn new skills from their fellow members and a Master Prospector! All the GOLD recovered is yours to keep including any nuggets and/or flakes found as a participant. The Christmas Lunch is a pot luck lunch so EVERYONE who plans to attend must register with the office! This gives us a heads up on how many to expect and what foods will be available so this is a must!

The AAGP Christmas Club GOLD Dig Site is accessible to passenger cars and trucks. It's final location will only be revealed to those current members who register to attend. Please do not show up if you haven't made reservations. To enjoy the fun, knowledge and excitement of a large prospecting party call (623) 934-6882 and make your reservations today!


---